WELCOME TO 7-SENSATIONS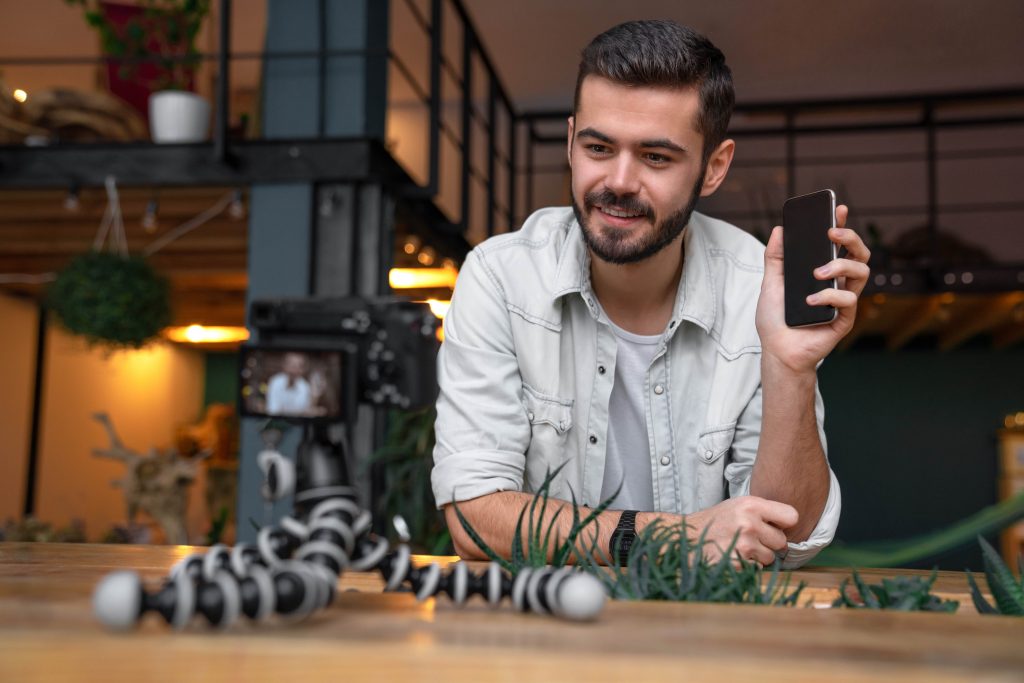 Vlogging is a fun way to share your experiences with a group of followers. It can help you connect with new people, get more feedback and learn more about your chosen niche topic.
There are many different types of vlogging, including family, food, and fashion vlogs. The best way to start your vlog is by choosing a niche that you know well and are passionate about. This will give your vlog a strong foundation and allow you to grow your following over time.
The next step is to plan your content in advance and create a content calendar. This will help you identify the most important topics, events and trends in your niche so that you can produce a consistent flow of quality content that will keep your audience engaged.
Once you've decided on a topic and set your dates, you'll need to begin recording videos. This can be tricky, especially if you're not used to using a camera or talking to a crowd. However, the more you practice the better you'll become and the easier it will be to record your video without making mistakes or stumbling over your words.
Writing a script is an essential part of vlogging because it helps you to establish narrative structure and provide your viewers with clear direction while also engaging them. If you don't write a script, you might end up rambling or leaving out vital information that could be of interest to your audience.
Having a solid vlog script can be the difference between a successful vlog and one that's a waste of your time and energy. It's important to get the details right, because a well-written vlog can draw a lot of attention and make you a popular YouTube personality.
You can also use a vlog to teach other people about your passion, skills or career. For example, if you work in the field of marketing, you can use your vlog to teach someone else how to start their own business.
Before you begin your vlog, it's important to choose a subject that you are passionate about and can easily explain. This will make your vlog more interesting and ensure that your audience will be willing to watch your videos over and over again.
If you're not sure about what your topic should be, try writing down ideas that come to mind or anything that you want to talk about in the future. You'll find that you'll have a ton of content to share and your first year of vlogging will be much more productive than if you started out with no idea where to start.
Batch your recordings of your vlogs to get more comfortable with the recoding process and avoid awkward pauses and other common mistakes. It's also helpful to have a friend listen to your vlogs to help you with the audio so that you can make the most of your voice and sound natural.
The internet is a troll's paradise, and your first few vlogs will probably get a fair amount of negative comments and haters. These are normal and will happen no matter what kind of vlog you create, so don't let them get you down.
Our blog is more than just words; it's a journey of discovery, connection, and self-exploration. Dive into the mystical realm of Tantric massage through our carefully crafted articles, where our knowledgeable practitioners and passionate enthusiasts share their wisdom and experiences. Whether you're new to the art or a seasoned traveler on this path, our blog offers a wealth of insights, tips, and guidance. Explore the power of masajes eroticos Fuengirola and how it can unlock deeper levels of relaxation, intimacy, and personal growth. At 7-Sensations, we're dedicated to enriching your life with sensuality and profound experiences, one blog post at a time.
7-Sensations Blog Website as Best source of Multi-language Online Casino Information
The 7-Sensations Blog Website stands out as one of the best sources of multi-language online casino information available to players worldwide. With its commitment to inclusivity and accessibility, this blog offers a treasure trove of valuable insights, reviews, and news in multiple languages. It caters to the diverse needs of the international gaming community by providing content in a variety of languages, ensuring that players from different backgrounds can access essential information in their preferred language.
One of the strengths of the 7-Sensations Blog Website is its comprehensive coverage of the online casino landscape. It not only reviews online casinos and MPO007 but also offers in-depth game analyses, tips, and strategies. Whether you're a novice or an experienced player, the blog's content helps you make informed decisions, improve your gaming skills, and stay updated on the latest trends and innovations in the industry.
Furthermore, 7-Sensations fosters a sense of community among players of different linguistic backgrounds. It encourages discussions and interactions among its readers, creating a dynamic space where individuals can share experiences, exchange ideas, and learn from one another. In doing so, it not only serves as an information source but also as a hub for the global gaming community, making it an invaluable resource for those seeking the best in multi-language online casino information.